Al & Sandra Cerda make their home in the suburbs of Houston, TX.
There they serve as Prophetic, Spiritual Warfare Ministers
of New Life Ministries.

WE ARE JUST ONE STEP AWAY FROM
OUR ANSWERED PRAYER.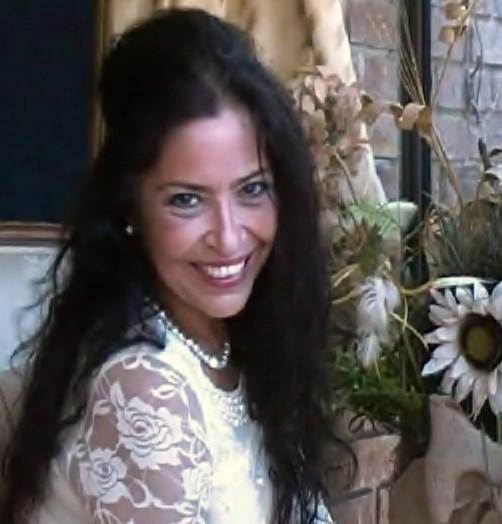 Sandra Cerda
is an Overcomer.
A survivor of multiple
Sexual Assaults as a child, Severe Drug & Alcohol addictions, Murderous Domestic Violence, Suicidal Depression, Witchcraft and more, Sandra continues to pave the way for many to find their way through to complete wholeness in Christ Jesus.




She survived a medical death sentence which left her with no hope for recovery... that was 30 years ago, after suffering for 30 months!

With infection covering nearly 100% of her body, she often found herself stuck to sheets and pillowcases, with handfuls of hair falling out, regularly. After 30 months, she found herself sitting at the back of a church that believed in Miracles!
She was a practicing black-magic witch.
At the very moment and on the brink of drug overdose,
in her lost state of mind, and with no hope left,
God heard her prayer!


Sandra is the Founder of Emerge, a Ministry specifically to the broken, and a Keynote Speaker, both an author and publisher, and minister to many, appearing locally and nationally on Daystar Television Program, Trinity Broadcasting Network, and the 700 Club. She is spiritual daughter to Dodie Osteen, and her interviews with Heart to Heart host Sheila Walsh and Taking A Break's Joni Lamb have been featured globally. She is a featured columnist in Houston's Better News, as well as other Christian and Secular publications. She currently serves as Editor in Chief of New Life Publishing, is a published author and an active
OP for Pulse on Linkedin.

Sandra has also earned the prestigious spot of Contributing Writer for Sibella Magazine's international audience, with renowned International Jazz & Soul artist, Sibyl English.


Visit her Blog, Waters From His Well, here.
Al Cerda experienced first hand, life as a child of Domestic Violence and Witchcraft, Child Abuse and Childhood Alcoholism, as well as over 20 years of severe Drug Addiction, and more.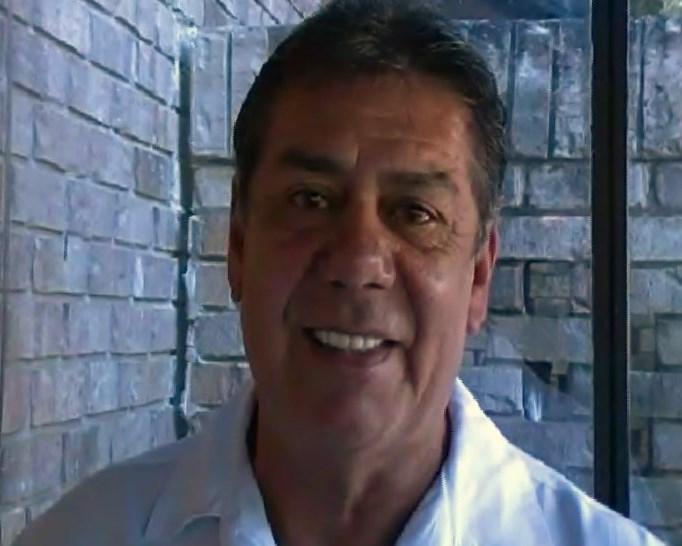 Raised in the Occult, and a former 7-fold Backslider, Al Cerda has the unique gift of reaching those others cannot reach. His transparent, compassionate yet bold ministry is rewarded by a powerful anointing, that sets men free!
His powerful testimony of the delivering power of God has allowed many to be freed in Christ Jesus. The boldness in his preaching has stirred many to repentance, and desire to a closer more intimate walk with the Lord. God has anointed Al Cerda in the ministry of deliverance and spiritual warfare.
Al and Sandra Cerda surrendered their lives to the Lordship of Jesus Christ in 1989 at Lakewood Church in Houston, Texas. In less than six months, they found themselves in a marriage ceremony with Dodie's ring
on her finger!
(read more here)
In a few short years, the Lord confirmed His calling on their lives, and they were ordained through the laying on of hands by the late John Osteen, of Lakewood Church in Houston, Tx, in 1991.
There they served many years, as well as Organizing Houston's Global March For Jesus, (1994 - 1995), seeing well over 18-21,000 Marchers, from over 350 churches at each years events,
according to HPD estimates.
They began Evangelistic gatherings in Houston, under the US 59/Congress St. overpass in Downtown Houston, where the George R. Brown Convention Ctr., now stands, reaching 100's of Houston's homeless, prostitutes, train jumpers and others for three consecutive years. Not until 1993, after years of Evangelical Crusades the doors to
New Life Ministries in 1995.
The Cerda's travel abroad sharing their testimony in Services and Special Events, Conferences/Banquets for Men & Women, Youth & At-Risk Youth settings. You will see how in past, or present pain, challenge, trial or outright breakdown... the Lord has remained true to
His promise over their lives.
Theirs is a ministry of Prophetic Spiritual Warfare Breakthrough, by demonstrating the liberating power of God's Word to hurting people.
The Prophetic Anointing is freely demonstrated, and the
Presence of God, tangible in every service.
Visit their YouTube Channel, here for Ministry Highlights.
Follow on Twitter, here: Sandra Cerda
VISIT SandraCerda.Com for more!